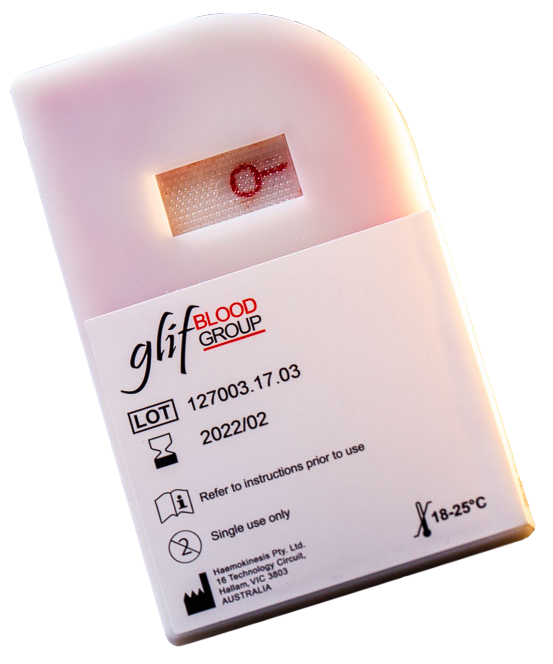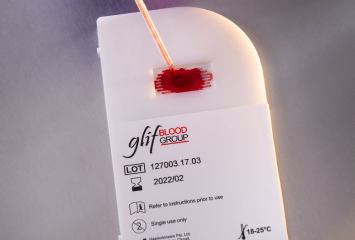 GLIF 1 Minute Blood Group
Product Code: GL6008
Overview
GLIF is a paradigm shift in blood group serology requiring no external elements to perform a rapid, reliable and self-interpreting ABO and Rh(D) group.
GLIF Blood Group Pack sizes:
GL6008-1
1x GLIF BG card
1x GLIF wash (3mL)
1x capillary tube 50μL
1x alcohol wipe
1x lancet
GL6008-25
25x GLIF BG cards
25x GLIF wash (3mL)
25x capillary tubes 50μL
25x alcohol wipes
25x lancets
GL6011-25
25x GLIF BG cards
2x GLIF wash (100mL)
This product is intended for ABO blood type screening only and is not a test used for medical decision making or other regulated activities.
Not TGA registered. Not CE registered.