The Ukrainian people need the World's help right now.
11 March 2022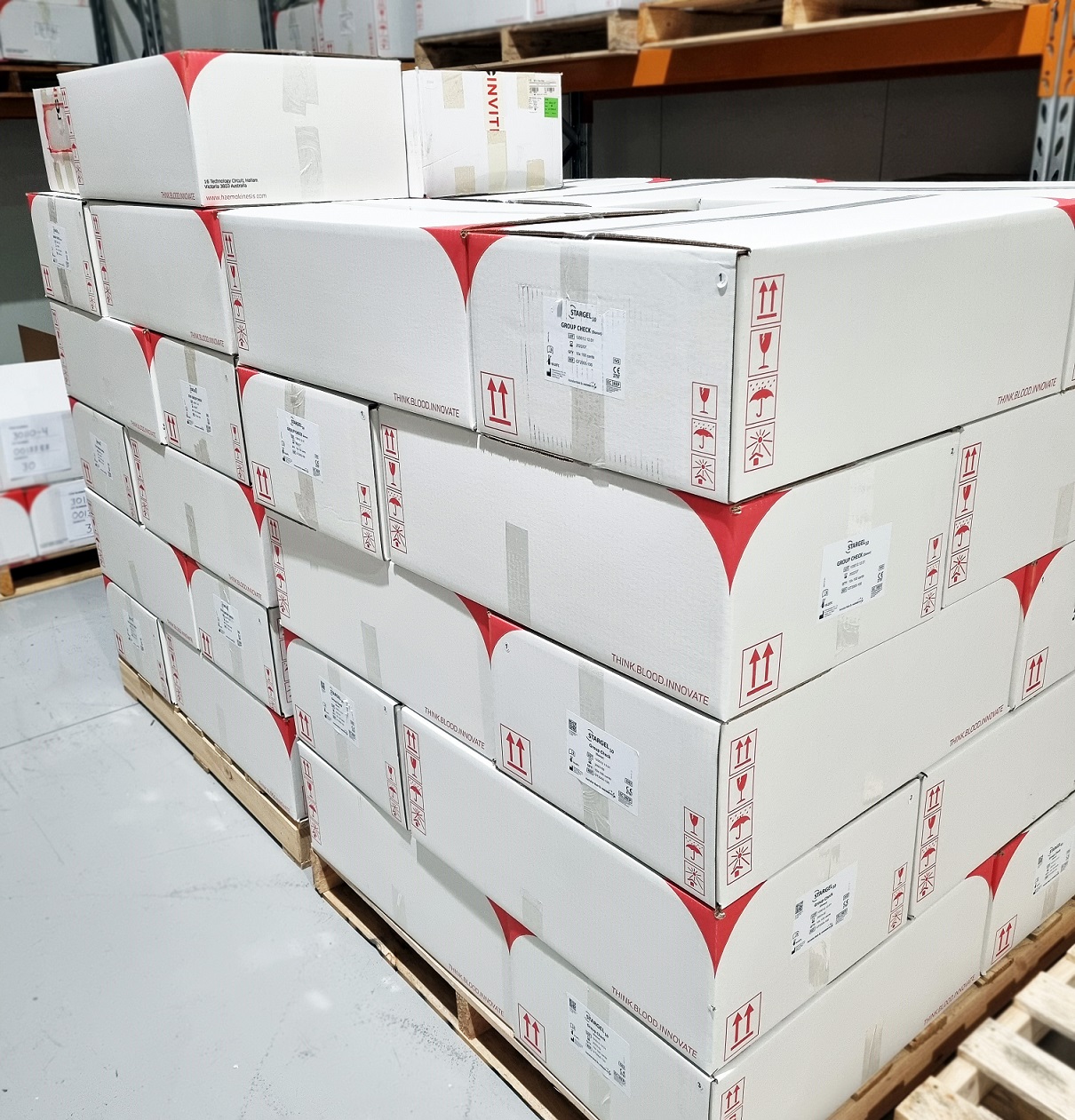 Haemokinesis has donated 3 pallets of emergency blood grouping consumables, close to AUD1.0million in products to our Ukrainian distributor, Chemek Ltd. The products will be used for emergency identification of human blood groups, cross-matching and donor testing. The entire consignment will be shipped to the Romanian border where our Ukrainian distributor (himself currently a refugee) will split the shipment into cars to run the gauntlet through the Ukraine and deliver these life-saving instruments and consumables to the hospitals where they are needed most. Real people power in action.
If the instruments get through and there is some hope of delivery, Haemokinesis will continue supplying these vital products to help medical staff on the ground to continue their life saving services. Everyone can help in some way.